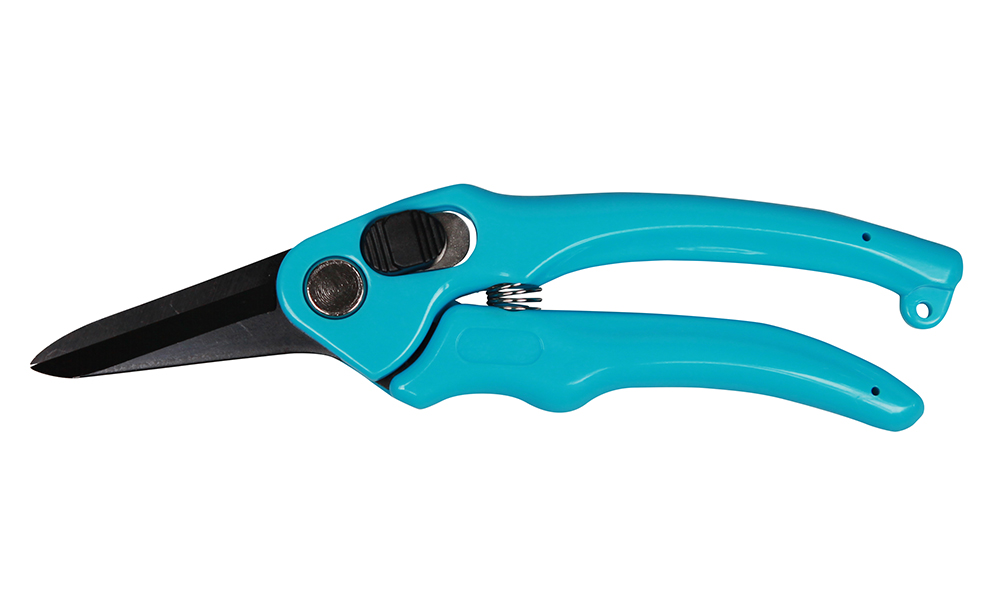 Yiying designed Pruners Secateurs for professionals with sharp edges, high-performance pruning capabilities, and easy cleaning and maintenance. This product has a total length of 195mm and a suitable cutting range of 6mm. It is suitable for pruning small branches and leaves. The double-edged blade is made of medium carbon steel. The handle is an ergonomic plastic handle design, which is comfortable to grip and easy to use.
The use of Trimming Pruning Shears blades will directly contact the roots, stems, and pollen of plants. In order to avoid long-term adhesion of the juice to the blades and cause blade corrosion, we recommend simple cleaning and maintenance after the product is used, in order to more effectively extend the product life and product use efficiency
Yi Ying's garden pruning products have a wide range of applications and can be used for home gardening pruning, agricultural gardening pruning, potted plant pruning, fruit picking, flower pruning, and many other purposes.
Product Feature
◆Blades: Middle carbon steel blades & Black finished.
◆Handles: PVC plastic handles.
◆Safety lock function
◆Made in Taiwan
Detail Information
Description
Size
Total length: 195mm / Cutting Capacity: 6mm
Upper Blade
Middle carbon steel blade, Black finished
Lower Blade
Middle carbon steel blade, Black finished
Handle
PVC plastic handles
Packing
Blister card 12/72PCS, 12/13 KGS, CUFT:1.4'