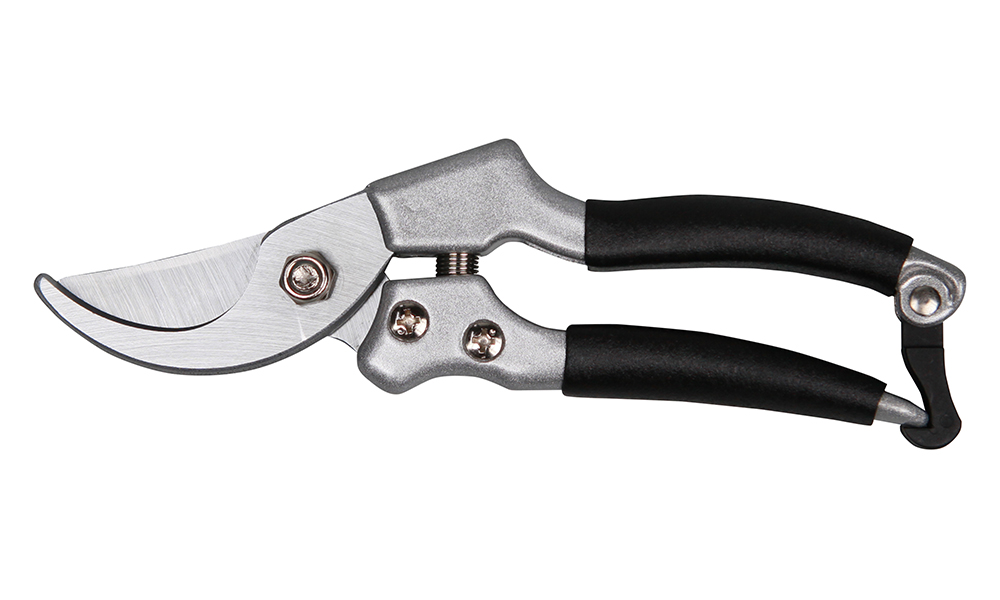 Pruning Shears are designed with high-quality SK5 high carbon steel blades. The surface is treated with a hard chrome-plated protective coating to make the blades stronger, sharp, durable, and resistant to corrosion. The handle is designed as an ergonomic and comfortable non-slip aluminum handle, which effectively reduces the discomfort of the hand caused by long-term use and has a fixed buckle function to facilitate storage.
The materials made by professional pruning shears of Yi Ying Company are strictly selected. The products have high-performance cutting ability and effectively improve the efficiency of the pruning process, which is suitable for long-term use by gardeners. It can be applied to beautify the environment, fruit farm cutting, plant pruning, flower pruning, potted plant pruning, garden decoration pruning, and many other applications. Interlaced blade cutting can leave clean cuts on plants and effectively reduce damage to plant rhizomes.
The Gardening Tools produced by Yi Ying company are strictly selected to ensure that the material inspection and production line process is in compliance with the SGS ISO9001 inspection standard. All products are subject to comprehensive quality management and inspection before leaving the factory to ensure the stability of the high quality of the products.
Product Feature
◆Blades: SK5 high carbon steel blade
◆Interleaved blade design
◆Handle: Aluminum handle & Anti-slip shrink film
◆Safety function: Safety lock function
◆Surface treatment: Hard chrome plating increases surface hardness
◆Made in Taiwan
Detail Information
Description
Size
Total length: 185mm / Cutting Capacity: 18mm
Upper Blade
SK5 High carbon steel blade & Hard chrome plating
Lower Blade
Middle carbon steel blade & Hard chrome plating
Handle
Aluminum handle & Anti-slip shrink film
Packing
Blister card 12/72PCS, 15/16 KGS, CUFT:1.4'